Exhibition Information

The 19th edition of China Association of Clinical Laboratory Practice Expo (CACLP) and the 2nd China IVD Supply Chain Expo (CISCE)-the world leading exhibition for in vitro diagnostics- with the theme of "Brand Bright • Glory Future" was successfully held from 25 to 28 October in Nanchang, China.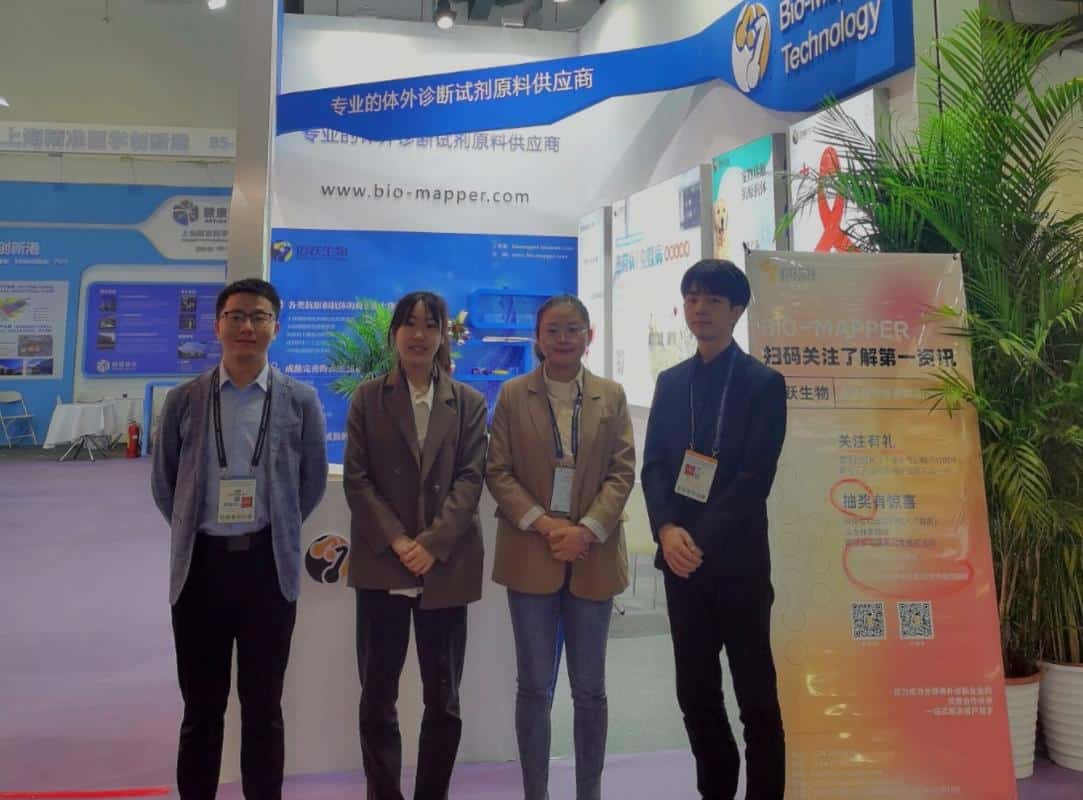 A total of 1400+ in vitro diagnosis-related enterprises participated in this exhibition. Under the trend of good development trend of in vitro diagnostic industry, a grand meeting on healthy progress of in vitro diagnostic industry was successfully held, showing the great potential and development of the development of in vitro diagnostic industry in China to the world.
Bio-Mapper unveiled the B5-1505 booth with the latest product catalog, and HIV antigen, pet & economic animal antigen/antibody, tropical & vector-borned disease antigen/antibody have attracted much attention.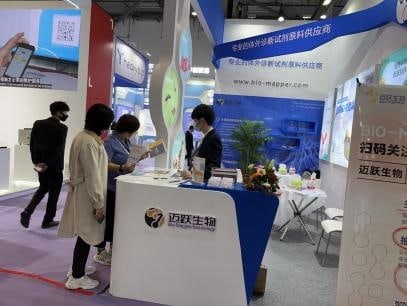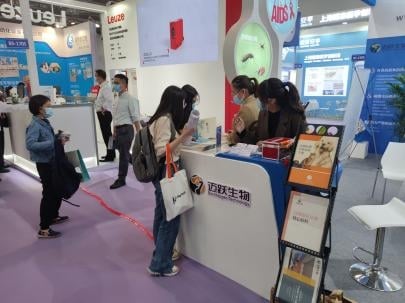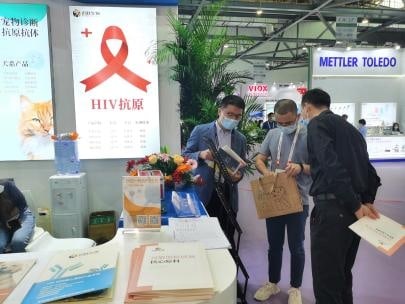 A continuous stream of exhibition site consultants, the scene once hot, very lively. Bio-Mapper's onsite colleagues also explained carefully, professionally and enthusiastically to each person who came to the booth and made every effort to allow the exhibitors to have a better experience in watching the exhibition.
Three days of brilliant CACLP has successfully concluded, Bio-Mapper had a deeper exchange with experts and scholars in various industries in this exhibition. We will use the gains obtained this time to continue to plough the health care industry, devote ourselves to innovation on the road to the future, and fully focus on health testing and immediate diagnosis.
National policy supports the development of in vitro diagnostics industry, and we will also keep with the trend in the times to provide better products and services for the majority of users and add value to Healthy China 2030!